Investing ahead of the looming depression!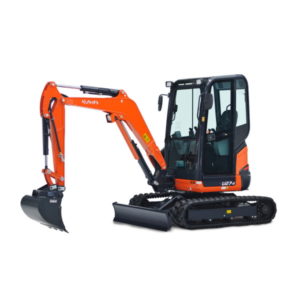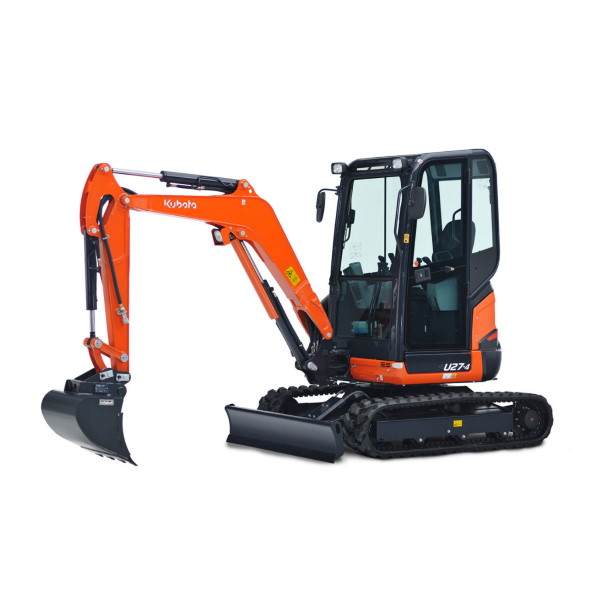 The KX27 is a U27-4 cab model which is:
A. -zero tail swing -the counter weight on the rear does not protrude over the tracks when slewing around.
B. -may be transported on a trailer towed by a suitable vechicle legally on our roads!
C. – this machine is nearly as powerful as the 3ton and digs the same depth!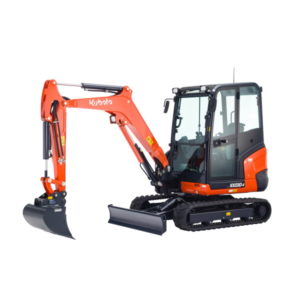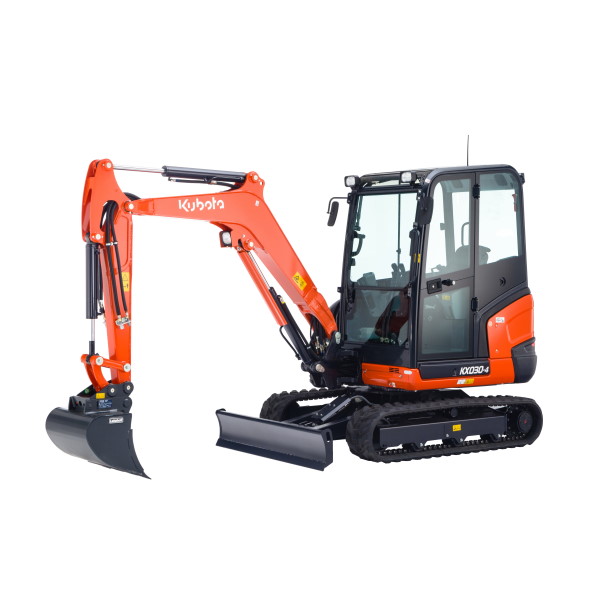 The kx 30 has a notably spacious cab – the largest cab for a mini digger we have ever seen.
And noticeably very quiet! definitely the next generation in design. We are told by customers this machine digs harder than the current Takeuchi equivalent model!
The wheel barrow is not for hire!
only myself and staff get to run it over with a dumper!